A FAIRYTALE DESTINATION WEDDING IN PUGLIA
Destination Wedding Planner and international luxury events in Puglia
Craft Your Unforgettable Wedding Experience

Prepare to embark on a captivating journey, unlocking dream destinations and unique settings to celebrate with your loved ones, rekindling the joy of family gatherings, and infusing the enchantment of your wedding day. Guiding you in creating your fairytale is Sara D'Errico, an international wedding planner with expertise in curating bespoke, high-end events and destination weddings in Puglia. Sara D'Errico prioritizes a harmonious blend of luxury services and meaningful human connections to script the most pivotal chapter of your life.
Sara D'Errico's distinctive floral installation style is bound to captivate your guests. Prepare to immerse yourself in a breathtaking array of flowers and a fairytale-inspired set design that will leave a lasting impression. From the initial spark of your ideas, we meticulously craft every detail to guarantee an extraordinary outcome, marked by a unique aesthetic that beautifully narrates your journey and showcases your style. Collaborating with the industry's premier creative partners and suppliers, Sara D'Errico will curate the Mood Board, handpick the colour palette, and breathe life into the perfect floral arrangement.
Get to Know Sara D'Errico: Your Expert Event Creator and Wedding Planner
Sara D'Errico cultivated her passion for destination weddings at her family's iconic Masseria in Puglia, the Masseria Spina Resort. Over time, she immersed herself in every facet of event management, honing her expertise in organization, styling, and curating bespoke events and weddings. She has been instrumental in helping international clients turn their dreams of a Puglia wedding into a reality.
Sara D'Errico is guided by core values that include a keen attentiveness to the unique needs of each couple, a profound appreciation for floral design as a genuine art form, and a deep respect for the distinct traditions of diverse cultures. She proudly serves as a top-tier international wedding planner in Puglia.
The Journey Begins Here...
Discover Your Dream Settings with Sara
Sara is a kind and helpful person, always taking care of every detail and planning the time and manner of the wedding, co-ordinating everything perfectly with her team, without making us burden anything during the event. We were able to enjoy our day without thinking about anything, safe in the knowledge that there would be a professional taking care of everything.
Sara was very helpful and knew how to give us the right advice while respecting our tastes and needs. During the event she and her staff were present and attentive without ever being in the way. I would recommend her to anyone.
Sara took care of all the arrangements for our wedding, from the flowers, to the candles, to the endless tables. We didn't have to think about anything. I sent her messages even at night looking and fantasising about the big day and she was always available and was able to turn our wishes into a perfect synthesis, indeed a renewed transformation of colours. My bouquet was gorgeous, the groom sparkled with a hint of pink, the groomsmen and children represented the past spring welcoming summer. Delicacy and refinement are certainly the best words to describe Sarà's service! Thank you very much.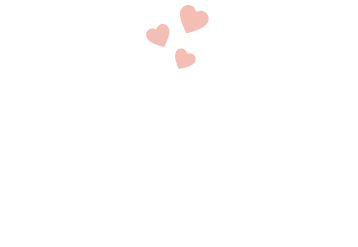 Your Dream Puglia Wedding Awaits!

Whatever your desire, Sara and her team are here to make it a reality. Contact us now for information or to request a quote. You will be contacted shortly.