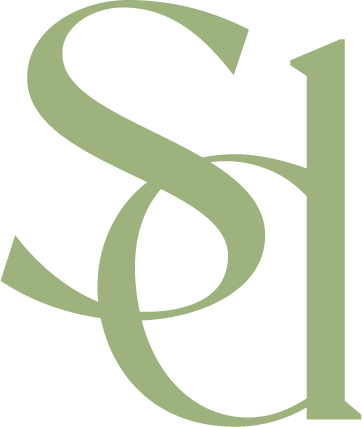 Now is the time to gather your loved ones from around the world in Puglia, reliving that childhood magic and sense of togetherness experienced during gatherings. With the added enchantment of your wedding and the emotions of a journey of discovery in this land capable of transforming each day into an unforgettable experience, Puglia beckons. Together, you will uncover beauty and inspiration in the authentic strength of Puglia's stone, olive trees, and centuries-old flora. Every moment spent with your cherished ones in Puglia becomes an opportunity to embrace local traditions and the unhurried rhythms of nature and explore ancient residences and seemingly forgotten places, all poised to narrate a fresh story.
Sara D'Errico's remarkable ability to harmonize values, cultures, and diverse worlds infuses her creations and projects with a cosmopolitan spirit that's truly unique
I am Sara D'Errico, and my professional journey began within our family business, specializing in luxury weddings and events. Since then, there's been no turning back.
From my grandmother, who dedicated her life to managing one of Italy's most exquisite neoclassical villas, I inherited a profound passion for styling and floral decorations. Her innate talents for refined taste and etiquette were passed down to me.
Growing up in our family's Masseria, the Masseria Spina Resort in Monopoli, Puglia, I had the privilege to mature while contributing to the organization of significant events and overseeing hospitality experiences for large groups. Additionally, I spent several years studying and working in London. Upon my return, I melded these experiences to establish a specialized agency for destination wedding in Puglia in 2016. This venture allows me to pursue my passions: crafting magnificent designs, collaborating with people from diverse corners of the world, delving into new cultures, and seamlessly blending your values with the rich traditions of Puglia.
Our mission is to tell your unique love story and amaze your cherished guests. Organizing your wedding is a responsibility that Sara D'Errico takes seriously and with great pride.
Each wedding we plan is a one-of-a-kind experience, tailored to your personal story. Sara and her dedicated team meticulously customize every detail, from design to execution, ensuring that your special day is truly extraordinary and etched in your memory forever.
Moreover, for every event, we collaborate with a diverse team of seasoned professionals and talented suppliers, all poised to craft your dream celebration with their wealth of experience and creative expertise.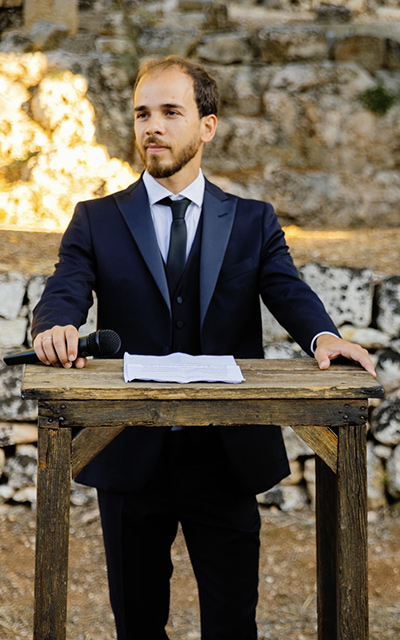 Riccardo Meo Evoli
Officiant for civil and symbolic ceremonies
Languages: Italian, French, Spanish and English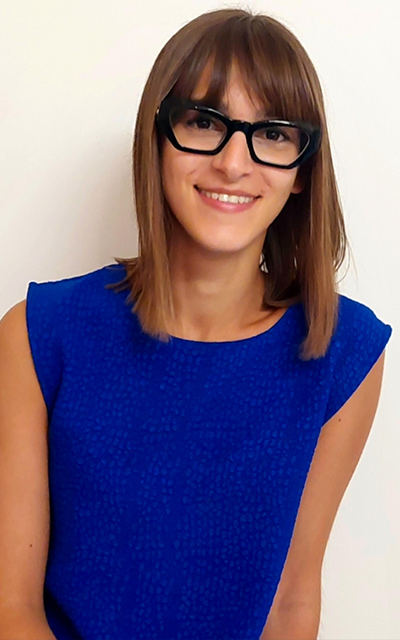 Laura Laviola
Wedding Planner Assistant
Languages: Italian and English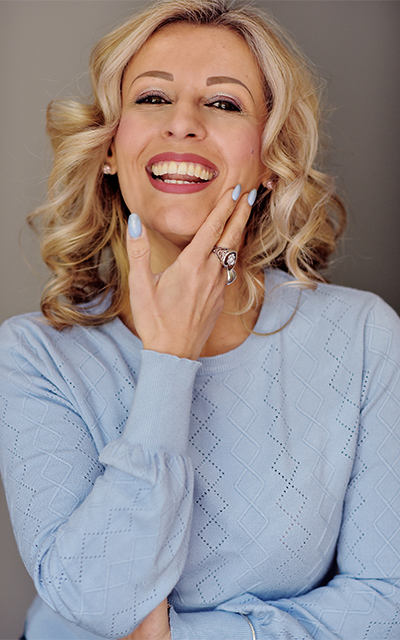 Magda Palazzi
Stylist
Languages: Italian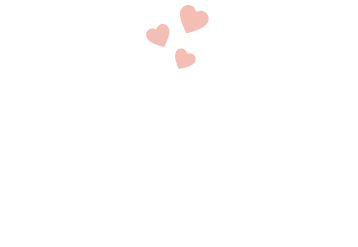 Your Dream Puglia Wedding Awaits!

No matter your vision, Sara and her dedicated team are here to transform it into a reality. Reach out now for information or to request a quote, and expect a prompt response.